Houston Transmission Repair
Our "Basic Rebuild Package" consists of all the labor and everything that comes in an overhaul kit. An overhaul kit has everything that is designed to wear down inside the transmission. Items such as: Borg Warner clutches, National seals, Power rings and Precision gaskets.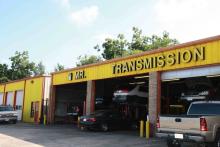 North West
Houston, TX 77091
713-683-0700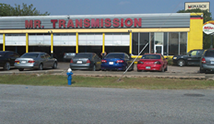 Interstate 10
Houston, TX 77015
713-455-1780

We specialize in the repair and installation of transmission systems and drive-train components. Our professional service begins immediately with our industry proven performance check and continues right through to our nationwide warranty. Our written warranty is honored by all franchised Mr. Transmissions, Multistate Transmissions, and Dr. Nick's Transmissions located throughout the U.S.
Choose Mr Transmission for:
Friendly, Honest, Professional Service

Fast turnaround and quality work at a fair price

Vehicle pick up service (towing service is available)

Free Diagnostic Check and Road Test

State of the art diagnostic equipment and technology

All technicians are fully trained and experienced

Nationwide warranty and extended warranty options

Your 100% satisfaction is our goal!